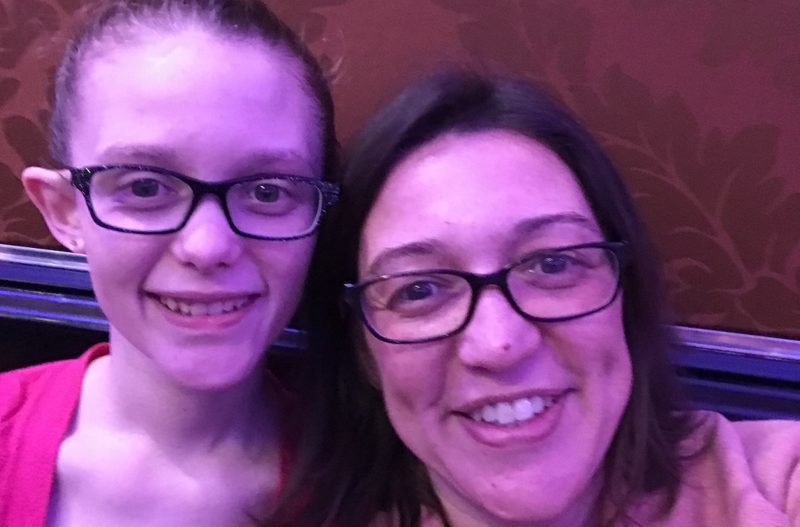 Adding miles to the car with drives back and forth to classes and rehearsals. Listening to bedroom performances and loud tapping (for zoom classes) on a newly built tap board – right above the kitchen. Getting to attend performances, watching a cohort of young performers grow over the years. Although the pre-professional program is focused on helping develop the talents of young people, ATMTC Academy becomes a family affair.
Heading into her fifth year of the pre-professional program, Gabrielle Witte and her mom, Tracie, answer some questions – from both sides of the "stage".
How did you get started with ATMTC?
Gabby: When I was 12, I started at ATMTC to try out an acting class and then, that summer, the SMTTP summer camp. I liked it so much I decided to audition for the Pre-Professional program and I still love it so much!
Tracie (Mom): Following the advice of some teachers, Gabby wanted to supplement her dance training with an acting class. Nervously waiting by herself for her first acting class to begin, Gabby was approached by a Pre-Professional student who sat down, started a conversation, and made her feel welcome. We had made the right choice.
Favorite part of training with ATMTC?
Gabby: The teachers! Over the years, I have had the pleasure of working with many different teachers who have all taught me so much. I feel I have improved significantly thanks to them.
Tracie (Mom): She practices. On her own. No parental reminders needed. Her teachers have helped her see the rewards of hard work, dedication, and nurturing something you love.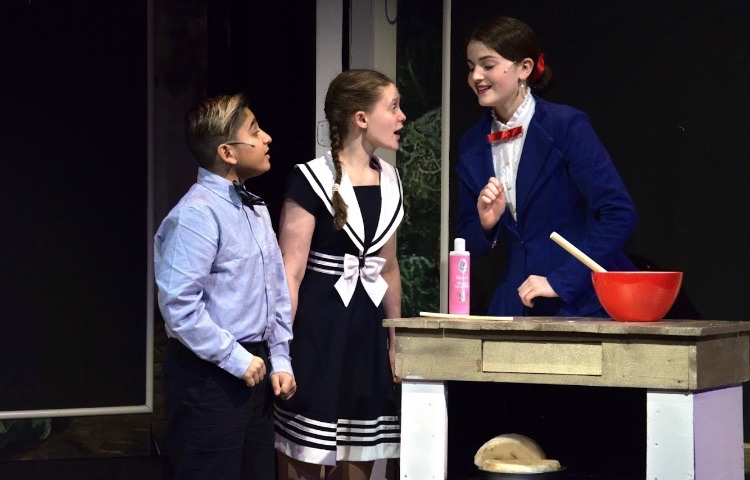 Favorite performance with ATMTC?
Gabby: Probably the winter 2020 student production of "Mary Poppins". This was my first really big role in a musical and I loved getting to act out Jane's growth and maturity throughout the show every time.
Tracie (Mom): All of them! But, if I have to choose one (and foreshadowing Gabby's most recent role as Jane), it is "Supercalifragilisticexpialidocious" at the 2017 SMTTP summer camp showcase. Every camper had a moment to shine, the choreography was creative and fun, and the harmonies, even during some of the fastest footwork, were fabulous.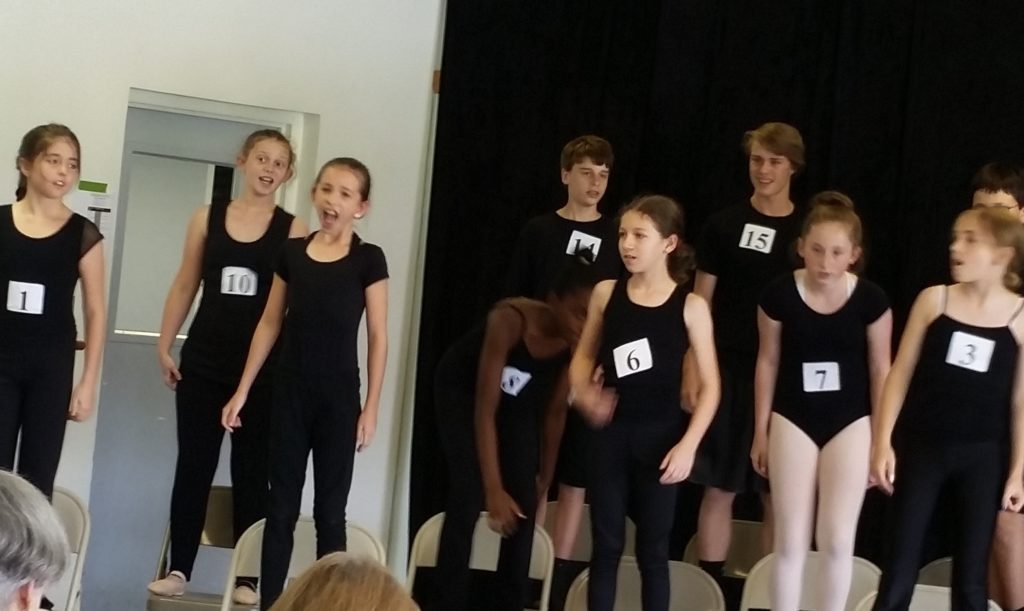 Why continue training over summer?
Gabby: Training over the summer helps you keep improving, rather than having to rebuild your skills after the summer break. It is also a great opportunity to work with other teachers and learn different teaching styles.
Tracie (Mom): This year, in particular, having a routine, friends to look forward to, a goal to work toward, and a community of people to turn to for support seems even more important than usual.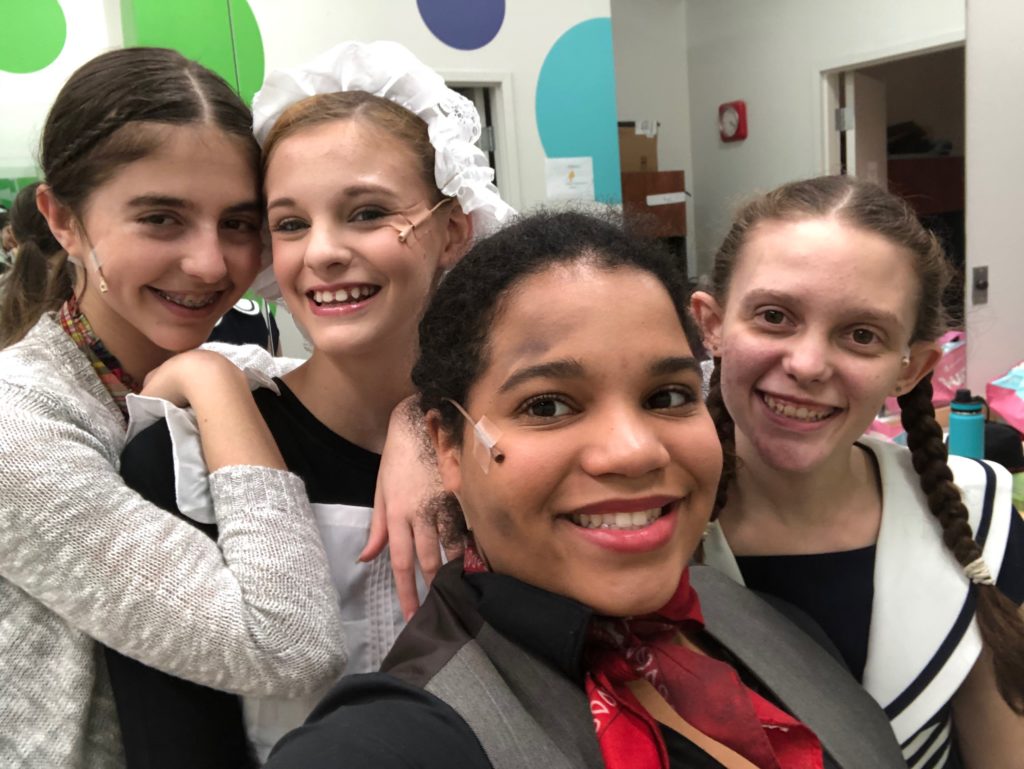 Favorite ATMTC moment?
Gabby: It's really hard to think of just one, because there are so many, but I think all of the moments with friends. Dance parties during lunch breaks at rehearsals and doing karaoke and fun games at cast sleepovers are some of my favorite memories. I will always remember these really fun moments with best friends!
Tracie (Mom): As a mom, it's the joy I see in Gabby with each of her favorite ATMTC moments. As a musical theatre lover (and mom) – I am grateful to have been a parent chaperone for the 2017 Junior Theatre Festival in Atlanta, GA. That allowed me the opportunity to experience JTF through the eyes of young theatre lovers, see first-hand the way the staff cares for and supports all of their students, and even satisfy my own love of all things Broadway.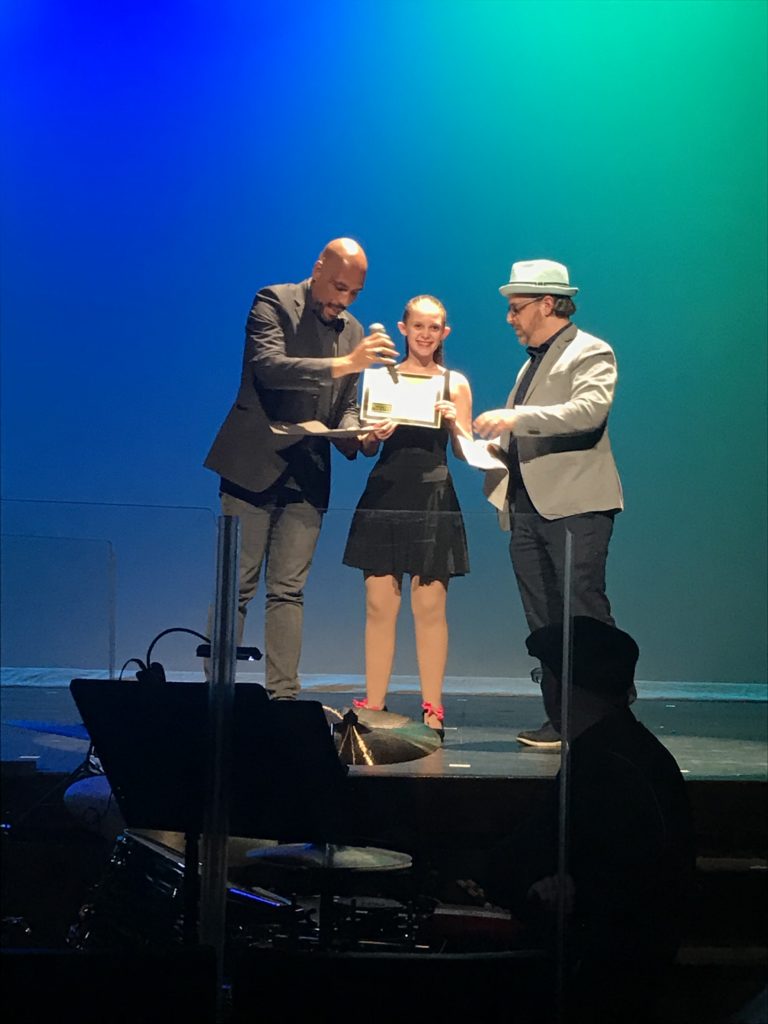 How has ATMTC prepared you for your future?
Gabby: I know I want to work with kids in the future, and ATMTC has given me the opportunity to explore all the things I like. Not only performing, but also teaching and working hands on with young kids as a CIT for SMTC and helping out with Sing, Dance, Act classes.
Tracie (Mom): In addition to finding and nurturing Gabby's individual future aspirations, the ATMTC teachers and staff have fostered a sense of maturity, curiosity, dedication, and professionalism that will support Gabby far beyond the theater's "fourth wall".
Learn about Adventure Theatre MTC Academy's Pre-Professional Program
Audition for the Pre-Professional Program