ATMTC ALUMNI ARE LIVING THEIR DREAMS.
From Law & Order to Wicked, you're likely to find more ATMTC Alumni on TV, Film, and Broadway stages than any other pre-professional musical theatre training academy in the country!
Register online to update your profile, receive alumni news or information on our NEW Annual Alumni Reunion.
FLORRIE BAGEL
National Tour: Sister Act 
Regional: Kennedy Center, Signature Theatre, Shakespeare Theatre

Danny Binstock
Broadway: Breakfast at Tiffany's
Regional: Signature Theatre, Shakespeare Theatre, North Shore Music Theatre

Nick Blaemire
Broadway: Godspell, Cry Baby
National Tour: Alter Boyz, Bring It On
Composer/Lyricist: Glory Days (Broadway)

ATO BLANKSON-WOOD
Broadway: Hair, Lysistrata Jones London: Hair
Caroline Bowman
Broadway: Kinky Boots, Wicked
National Tours: Evita, Spamalot, Fame, Grease, Frozen
Film: Jumpers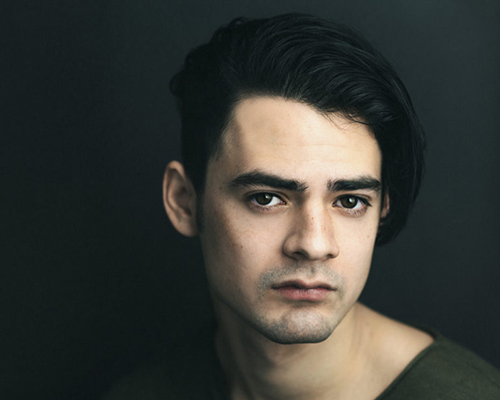 Carlos Castillo
National Tour: Once

JASON COOK
National Tour: Jesus Christ Superstar

Michael Crowley
National Tour: Music Man, 42nd Street, White Christmas

Tammy Damiano
Broadway: Miss Saigon
SUSAN DERRY
Broadway: Wonderful Town

Danica Dora
Singer/Songwriter
James Gardiner
Playwright: Glory Days (Broadway)
Regional: Signature Theatre, The Kennedy Center, Olney Theatre

MATTHEW GARDINER
Associate Artistic Director, Signature Theatre
Erica Hamilton
National Tours: The Producers 
Regional: Shakespeare Theatre, Broadway in Las Vegas

Valerie Issembert
National Tour: If You Give a Mouse a CookieRegional: Metropolitan Opera

JENNIFER JOHNS
Founder/Director: Broadway Artists Alliance NYC

ZAK KILBERG
Film: Midnight Son, All Ages
Television: My Alibi, Lincoln Heights
Film Producer: Would You Rather, Alyce

Kennedy Kanagawa
Broadway: A Christmas Carol

JULIE KOTARIDES
National Tour: A Chorus Line

Brad Oscar
Broadway: The Producers(Tony Nominee), Addams Family, Jekyll and Hyde, Aspects of Love
Film: The Producers, Building Girl and Rydal Park
Television: Smash, Law & Order, Law & Order: Criminal Intent
ALAN PAUL
Associate Director, Shakespeare Theatre Company
KIRSTIN RIEGLER
Regional: Signature Theatre

Dick Scanlan
Book Writer/Lyricist:Thoroughly Modern Millie(Tony Winner), Everyday Rapture (Tony Nominee)
Josh Schulteis
National Tour: Cats

BRIAN SPITULNIK
Broadway: Chicago
Author: Chorus Boy Chronicles

Jennifer Swiderski
National Tour: The Drowsy Chaperone, Mamma Mia
Derek Tatum
National Tours: Anything Goes, White Christmas
Regional Theatre: Fireside Theatre, Olney Theatre Center
RYAN WATKINSON
Broadway: Xanadu, Movin' Out, Hair, Promises Promises, How To Succeed Without Really Trying
ATMTC Alumni have continued their training at many of the most prestigious Universities and Colleges in the country.  Below is a listing of some of the schools that our alumni have attended.