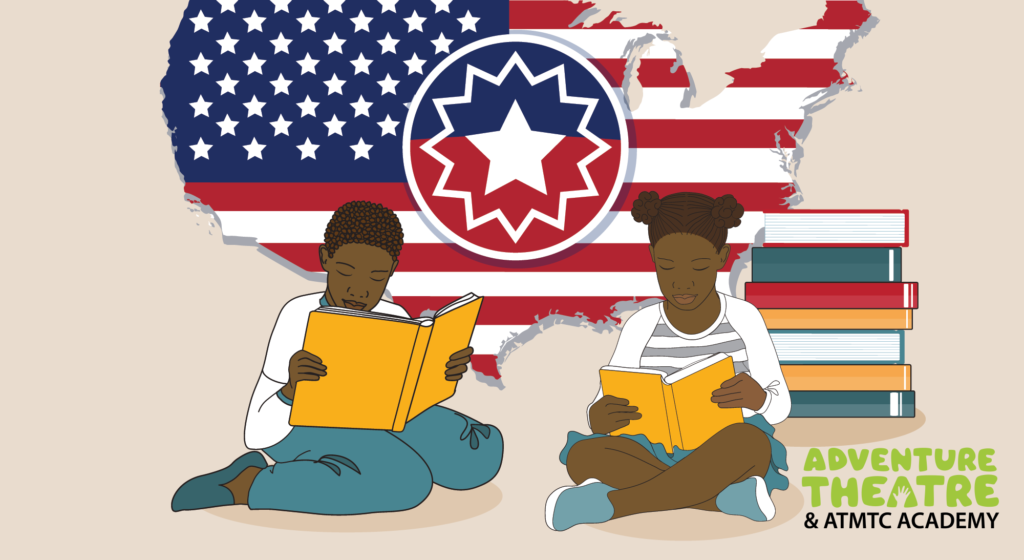 What is Juneteenth?
Today, June 19th, is the anniversary of the day in 1865 that the Union Army rode into Texas to enforce the Emancipation Proclamation which freed the remaining enslaved people in the United States — two and a half years after it was originally signed.
It has been celebrated in parts of the United States since 1866, starting in Texas. Although many of us cannot gather to celebrate this holiday due to concerns about COVID-19, we have compiled a list of resources that you and your family can participate in from home.
National Museum of African American History & Culture Juneteeth Celebration
Learn how to trace your ancestry in an online workshop and explore historic recipes from the Sweet Home Café. More information is available here.
Step Afrika! Juneteenth Celebration
As one of the most celebrated African American dance companies in the world, Step Afrika! engages the Juneteenth holiday as an opportunity to fortify relationships in the communities they serve. See their performance at 8pm here.
The Academy Art Museum in Easton, MD
On June 19th and 20th, the Academy Art Museum in Easton will be broadcasting storytimes, children's crafts, and music. Tune in here.
New Victory Arts Break
Our friends over at the New Victory Theatre (or the "New Vic" for short) in NYC have developed online curriculum to incorporate the performing arts into stay-at-home learning. Broken down by age, you can choose from a variety of activities posted all week long here.
Harvey B. Gantt Center for African-American Arts+Culture Day of Family First
The art workshop will create a colorful, mixed media piece inspired by Juneteenth at Oak Bluff. Join the live stream on Friday, June 19 at 3 pm via Zoom and all participants will be able to show their work at the end. Learn more here.
Mommyhood Central's Family Juneteenth Activities
We love this list of meaningful activities including feasting, singing, waving flags, and supporting African-American businesses here.
Sweat Together for Black Communities
Shape Magazine has compiled a list of online workouts that are coupled with a donation-based initiative to help you support Black communities. The complete list is available here.
Arena Players Live Stream
Baltimore's oldest African American community theater is hosting a Zoom discussion to encourage solution-oriented dialogue about activism in the Black community. Arena Players actors, directors, playwrights, and supporters are encouraged to attend the event and participate in the discussion here.
The Juneteenth Music Festival
The 2020 Juneteenth Music Festival invites all to join, online, for a positive, educational and entertaining day celebrating African American history and the mission to make Juneteenth a national holiday. Learn more here.
Story Time and a Talk with Trenda
Beginning at 10am, cosplay character Trenda, will read two stories about Juneteenth, explore feelings around those stories, and share significant historical details about her costume. Tune in here.