Elementary Instructors
Sean Finan
Sean Finan is thrilled to return to Adventure Theatre MTC Academy as a teaching artist for the Digital Summer Camp. He has directed productions with the Summer Musical Theatre Camp for the past six years and directed the 2015 Winter Student Production of Alice in Wonderland. Some favorite summer productions include Rats!,Thwacked, Pirates, and Go Fish. Sean received his BA in Theatre Studies from Guilford College and his MA in Educational Theatre from New York University. When Sean is not doing theatre, he is a 5th Grade Homeroom Teacher and Literacy Specialist at St. Stephen's and St. Agnes School in Alexandria. He is an avid children's literature fan and enjoys exploring books with his students through a theatrical lens. He recently received his M.Ed. in Literacy Curriculum and Instruction from University of Texas at Arlington. He looks forward to a fun and creative summer!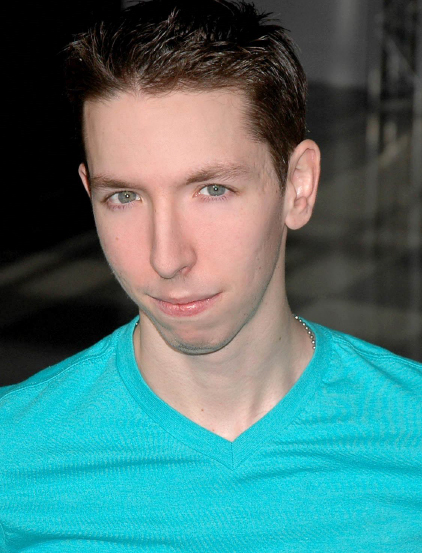 Randy Snight
Randy Snight is a Choreographer, Actor, and Aerialist living and working in the DC area. A fifth generation Washingtonian, Randy has performed in the air, underwater, outdoors with Shakespeare, and within a 40 pound bear suit at the Kennedy Center. He's taught students all over the DMV, most recently at Ashburton Elementary, Washington Lee High School, Adventure Theater, and the Metropolitan School of the Arts. He recently began directing at Walt Whitman High School and is performing in his second season at the Maryland Renaissance Festival where he will be singing, dancing, and flying through fast paced farces. He earned Dance Performance and Theater Performance degrees from Winthrop University in 2009.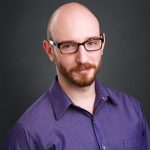 Danny Pushkin
Mr. Danny is a native Washingtonian and performer specializing in very physical theater and musicals. Mr. Pushkin is a Resident Artist at ATMTC, having appeared in over 25 main-stage productions and four tours. He was an Associate Company Member of Synetic Theater '09-'13. In his other life Danny writes, directs, produces, and teaches theatre. He is constantly engrossed in passionate study of ritual theater traditions and the cultural role of fools, and is always elated to bring literary classics to the stage, particularly when puppets or monkeys are involved.
Secondary Instructors
Riley Bartlebaugh
Riley Bartlebaugh is an educator, playwright, and theatre maker in the DMV area. In DC, Riley has worked with Adventure Theatre, Signature Theatre, Ford's Theatre, and We Happy Few. Riley has trained and worked at Shakespeare & Company, where she focused on the Linklater Voice method and bringing Shakespeare's text to life. Riley graduated from University of Maryland in '15 with a bachelors in Theatre and English, and again this spring with a Masters of Education in Instruction and Curriculum. Riley will be teaching at Winston Churchill High School in the fall.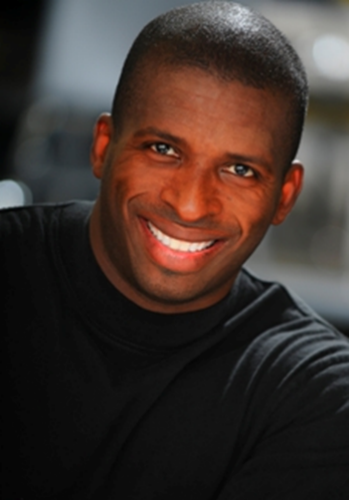 Maurice Johnson
Maurice Johnson was born in Lexington, Kentucky. He received his Bachelor's degree in communications from the University of Kentucky with a minor in Spanish. Maurice has studied and performed with a variety of notable dance institutions including The Lexington Ballet, Alvin Ailey Dance Repertoire, Gus Giordano Jazz Dance Chicago and North Atlanta Academy School of Dance. He appeared in the HBO movie "Miss Evers' Boys" and performed in the U.S Olympic ceremonies. His choreographic talents have enabled him to work with the production teams of Michael Jackson, Janet Jackson, Madonna and Paula Abdul, among others. Today, he is one of the area's most sought after choreographers and master teachers. Mr. Johnson is current faculty at Joy Of Motion Dance Center. He also serves as adjunct faculty for American and Catholic Universities.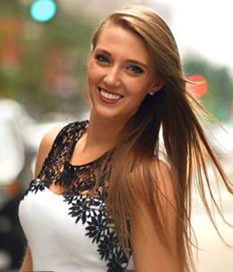 Kelly Pleva
Kelly Pleva is a graduate of the Steinhardt School of Music at New York University holding a Masters of Music in Classical Vocal Performance. While studying at NYU, Kelly was able to study and work alongside industry professionals such as Broadway's Bill Bowers, Metropolitan Opera Chorus Master Michael Ricciardone, and Grammy award-winning composer/lyricist Herschel Garfein, along with many other regulars of Broadway and the Metropolitan Opera. While living in New York, Kelly made her debut at Carnegie Hall while performing with the New York Lyric Opera singing the role of Juliette in Gounod's Romeo et Juliette. Kelly also holds a Bachelor of Arts degree in Musical Theatre from Wilkes University and is a Nationally Board Certified Teacher of Voice through the Music Teachers National Association (MTNA).
Paige Rammelkamp
Paige Rammelkamp is a music director, conductor, classically trained pianist, and a proud graduate of American University with a dual degree in Musical Theatre and Vocal Performance. She has been teaching with Adventure Theatre since 2014, runs a private piano studio, and is a resident accompanist at both American University and Howard University. She can often be found as music director for the Annapolis Summer Garden Theatre and The Arlington Players, and has also conducted at Toby's Dinner Theatre, Montgomery College Summer Dinner Theatre, Monumental Theatre Co., Red Branch Theatre Co., and Little Theatre of Alexandria.
Omar Cruz
Omar Cruz was raised in Puerto Rico, where he began his artistic training and experience in devising ensemble work. He obtained his B.A. in Theatre with a minor in Psychology from Universidad de Sagrado Corazon. He moved to NYC to enroll in the "Maggie Flanigan Studio." During his time in NYC, he continued ongoing collaborations with Nathan Flower (movement professor/technician) and Julia Crocket (movement specialist/choreographer), devising movement pieces inspired by Williamson movement techniques. In 2017, Omar enrolled in Shakespeare Theatre Company's Academy for Classical Acting at George Washington University, where he obtained his M.F.A. in Classical Acting. He is a proud actor, dancer, performer in the DMV area. He is a Teaching Artist at Shakespeare Theatre Company, Washington Revels, "Tools for Creating Teaching" at the Smithsonian, and Adventure Theatre MTC.
Sign up today! Learn more about our wonderful digital summer camps here: https://adventuretheatre-mtc.org/camps/summeronline/