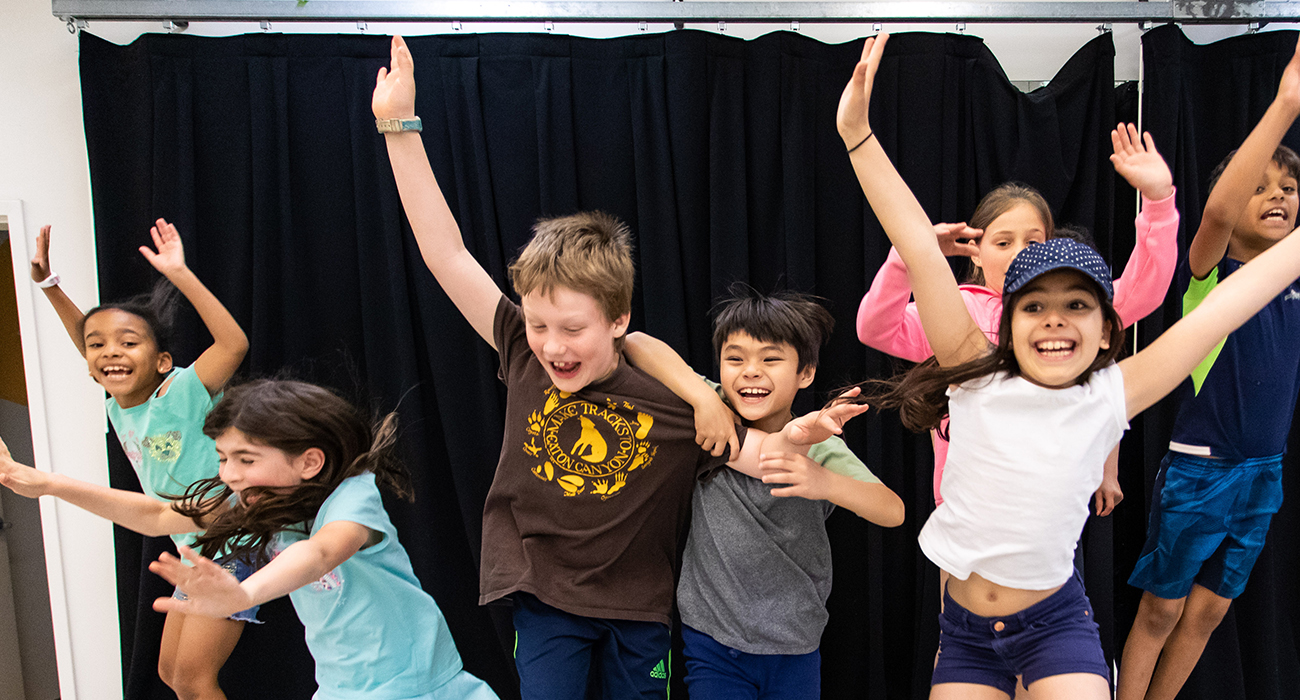 with Margo Brenner Collins, Education Director
Exciting shifts are coming to the ATMTC Academy's Programs! In aiming to provide students with the best training and preparation possible, ATMTC has focused its Secondary curriculum on the core foundations that will prepare students for a career, college, or wherever life takes them. This includes focusing on the disciplines of acting, voice, ballet, and jazz in a nurturing, challenging environment that brings the best out of each student we see. Our curriculum creates a trajectory of training so that programs build intentionally in terms of content, repertoire, and time.
With the new Pre-Conservatory program, students in grades 5–8 have access to introductory technique training whether they're joining us for the first time or moving up from our Elementary programs. Pre-Conservatory lays the foundation for students to be successful in the Conservatory program. Conservatory is an excellent program for students ready to move into comprehensive technique training. Students enroll in Conservatory for a variety of reasons. The most common of which are: improving their skills while maintaining the flexibility to participate in school shows and preparing for participation in the Pre-Professional Company.
Students who are interested in preparing for college and/or career in musical theatre typically find their way to the Pre-Professional Program. These students naturally embody the drive and talent, and we have the opportunity to provide the third tier of their success, the training. Students in the Pre-Professional Program have access to not only top faculty and training the core disciplines, they also train in Tap, Voice and Speech, and enhanced repertoire.
In addition to the changes to our classes and training programs, we're excited to be adding an Elementary Winter Musical to our schedule! Students in grades 2–5 can participate in a fully-produced show (between our fall and spring semesters) on our stage at Adventure Theatre. Students in grades 6–12 have the opportunity to not only perform in a Junior musical in the winter, they also travel to the Junior Theatre Festival in Atlanta to perform for peers and adjudicators from around the country.
ATMTC Academy embraces the opportunity for each student to not only to discover the art of musical theatre, but to develop as a whole person through the dedication, flexibility, teamwork, discipline, and creativity utilized on their musical theatre journey. Whether students are participating for the sheer joy of it, to improve in focused skills, or to open up their post-secondary possibilities, ATMTC Academy is here to support.
We welcome you to explore our new Academy offerings as they pertain to your child whether their desire is to enjoy themselves after school, land a role in the Spring musical, or to find their career path through the world of performing arts.