What made you want to study musical theatre?
I love to sing and I love to act so when I found musical theatre it became one of my favorite things to do.
What made ATMTC Academy feel like the right fit?
ATMTC's kind staff, caring community, and welcoming students made the academy the perfect fit for me. In addition, all of the effort the teachers put into the curriculum of the program made me want to join as well.
What training, if anything, did you have prior to coming to ATMTC?
Before ATMTC, my training consisted of school musicals and summer camps. Pre-Pro really helped me take my skills to the next level.
How did you learn about the Pre-Professional Program?
I learned about the Pre-Professional Program through ATMTC's summer camp where I had an absolute blast.
How long have you been in the Pre-Professional Program?
This is my first year doing Pre-Pro and it was a great experience.
Tell me what surprised you about the Pre-Professional Program's training.
I was surprised by the individual attention each student got and the small class sizes. I was expecting to dance at the back of a studio with 30 other kids in lines in front of me. Instead, I was met with Mr. Tony, our dance instructor, who always ensures that each student gets individualized attention and knows what they need to work on. This really helped me grow as a dancer.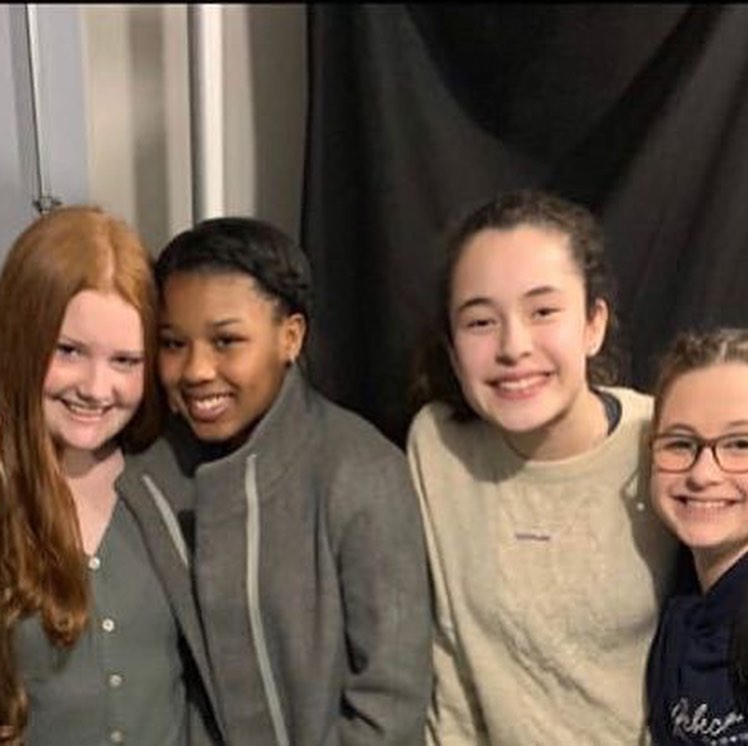 Tell me how you have surprised yourself since you began the Pre-Professional Program.
Going into the program I always thought I was a singer first, actor second, and dancer last. During Pre-Pro however, I have grown a lot as a dancer, and now I even surprise myself with some of the choreography I can now do.
What would you say to someone who may think that the hard work/effort is "not fun?"
I know hard work is sometimes difficult but if someone said it was "not fun", I would remind the person what this hard work leads to. Without hard work, you can never expect to improve, and if you implement hard work into your training everyday I guarantee that you will see a huge difference in your skill level.
What would you say to someone who may be intimidated by the Pre-Professional Program?
At first, I was extremely intimidated by the program and really scared to audition. My advice is to just try out. This is for many reasons. Firstly, any audition practice is always good because it is a skill that, like acting, dancing, and singing, requires practice. Secondly, it is always better to give something your best shot,and lastly, everybody in the program is so nice and welcoming you have nothing to worry about 🙂
How do you feel your future looks as a result of being at ATMTC Academy?
I definitely think that my future since beginning Pre-pro has become a lot brighter. I now have more opportunities to audition in shows and get cast because I have training that can assist me with this.
Tell me about what's the next step for you to achieve your dream, and how ATMTC Academy has made that a possibility for you?
The next step to achieving my dreams of performing is just to continue auditioning. ATMTC has helped me with this by giving me audition opportunities like the open call and also giving me training on how to be the most successful I can be in an audition.
Tell me about how Pre-Pro changed due to COVID-19, and what you hope for the upcoming year.
Since COVID 19, Pre-Pro has been held on zoom and we have been offered privates with our teachers. These privates over the summer helped me to hone in on some specific things that I needed to work on. This year, I hope we continue to have the classes we normally have in person and possibly go into the studio later in the year.