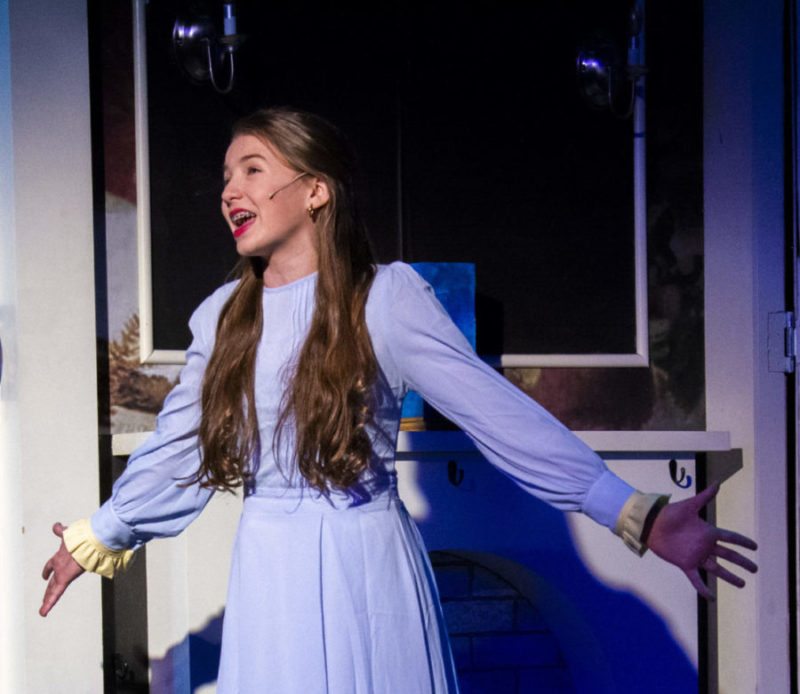 Q: Tell us about the first memory you have of either seeing a show or being onstage.
I remember going to see Pinkalicious at ATMTC when I was 5 . The only thing I remember about the show was the color pink and how fascinated I was after seeing the show. I remember skipping out of the theater and begging my mom to buy me all three Pinkalicious books.
Q: How did you hear about ATMTC Academy?
After seeing a show on the Glen Echo stage when I was very young, I discovered that I could be a part of a musical on that very stage. So I signed up for a 2-week summer camp and got to be in a show called Best Little Theater in Town. I got hooked!
About Mary Poppins, an ATMTC Academy Student Production
Q: What excited you about doing the student production of Mary Poppins?
Mary Poppins caught my attention immediately because it is a very fun show, but the main reason I was so excited about doing Mary Poppins was the opportunity to work with Chil Kong, the show's director. I had worked with him a little earlier in the year, and found his insights very helpful and so I wanted to continue learning from him.
Q: What role do you play? If you could choose any other role to attempt, what would that be and why?
I was cast as the mom, Winifred Banks, and loved playing. If I could play another role I would enjoy Jane. The growth of her character and the connections that she makes throughout the story is amazing, and so are the adventures she and her brother Micheal go on with Mary Poppins.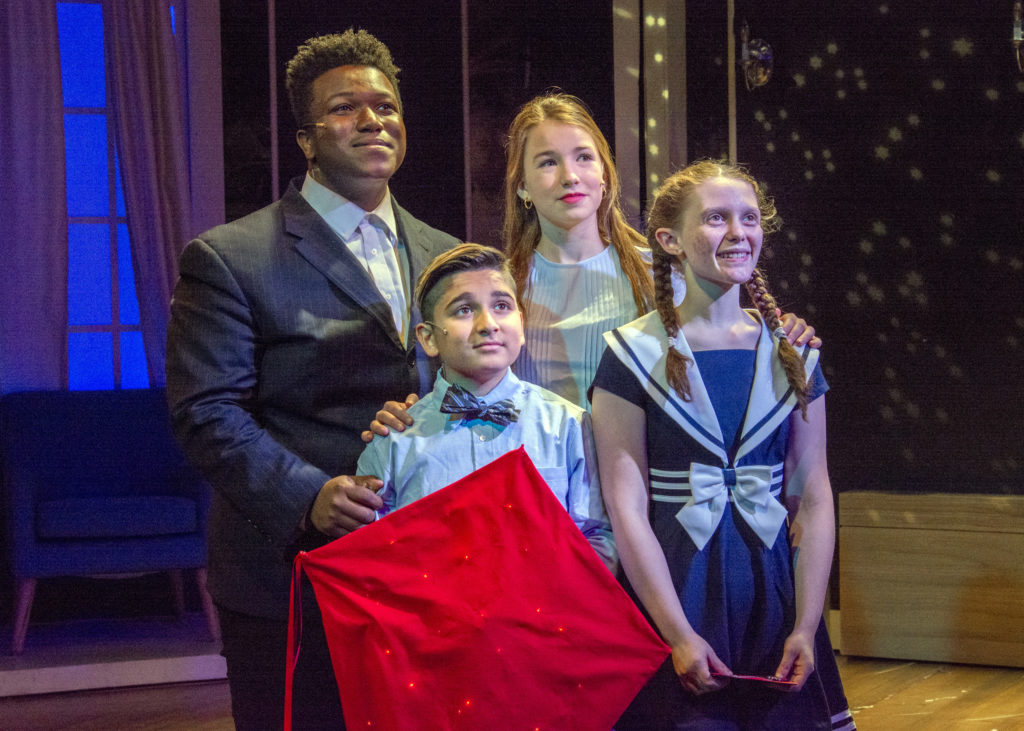 Q: Talk to us about your cast-mates.
All the people at ATMTC are always captivating and amazing, but the cast of Mary Poppins was a group of supporting, amusing and talented friends. It was great to meet new people who share my same passion of musical theater. We all got very close and worked together and pushed each other to be the best that we could be.
Q: Talk to us about the production team.
Our production team for Mary Poppins was amazing. They were always ready to fix any problem that was thrown at them. While supporting and teaching us, they also made this show supercalifragilisticexpialidocious!
Q: What has this production taught you as a performer?
This production has helped me explore character development. I learned to go far beyond who, what, where, when, why and how. Inspiration can come from anything and anyone. I also learned to trust, which is a huge part of musical theater. Believing that your cast and crew have your back will help you get where you need to go. The less I worried about the little things on stage the more I could get into my character.
Q: What is your favorite part of being onstage?
I love the effect theater and preforming has on the audience. Knowing that all your hard work, development and sacrifice has made someone smile. Or maybe even become inspired enough to explore theater for themselves.
Q: What's up next for you at ATMTC?
With Mary Poppins behind me, I am continuing my training as a member of the Adventure Theater's Pre-Professional company. I' focused on working hard to make myself the best young performer I can be.
Q: What would you tell a child who may be nervous about attempting a student production on the stage?
Everyone in the audience can't wait to see you preform and wants to see you succeed. They will always try to see the positive side of any performance. So you have to remember that each performance is for you to enjoy, experience and develop. And student productions are really fun! Especially at ATMTC.
Don't miss out on Summer Stock!
Up next for Student Productions: The Addams Family! Learn more here: https://adventuretheatre-mtc.org/student-productions/secondary/