BRING YOUR GROUP ON AN AMAZING ADVENTURE!
Host a scout troop, alumni, community, team-building, or family event with Adventure Theatre!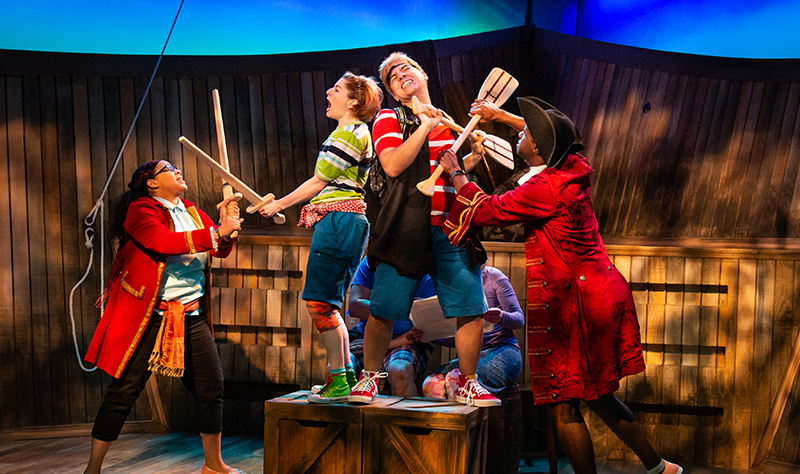 Groups of 10 or more can have discounts at an average of 20% off single ticket prices on the weekends. For scout troops who book, personalized badges to the current show are available for select productions. Be sure to ask our Patron Services Associate if a badge is available. For school group field trips on weekdays, please visit our field trips page.
Book a Group
Yvette Downs
Patron Services Associate
301.634.2270
info@adventuretheatre–mtc.org
Frequently Asked Questions
How do I pay?
A 50% non-refundable deposit is due at the time of booking your reservation. Your reservation cannot be held without a deposit.
Am I able to change the number of seats in my reservation?
You are able to add (pending availability) or subtract seats at any time before the final payment is due. Your group, however, must remain above 10 seats or more to retain the discount price.
My group is low-income. Can we get additional discounts?
Call 301.634.2270 to contact our Patron Services Manager about low-income options for your group.
Will my group be able to sit together?
Adventure does everything possible to ensure groups may be seated together.
Do you have transportation?
Adventure has acquired some transportation funding in the past for low-income groups. Please call 301.634.2270 if your group requires transportation coverage.