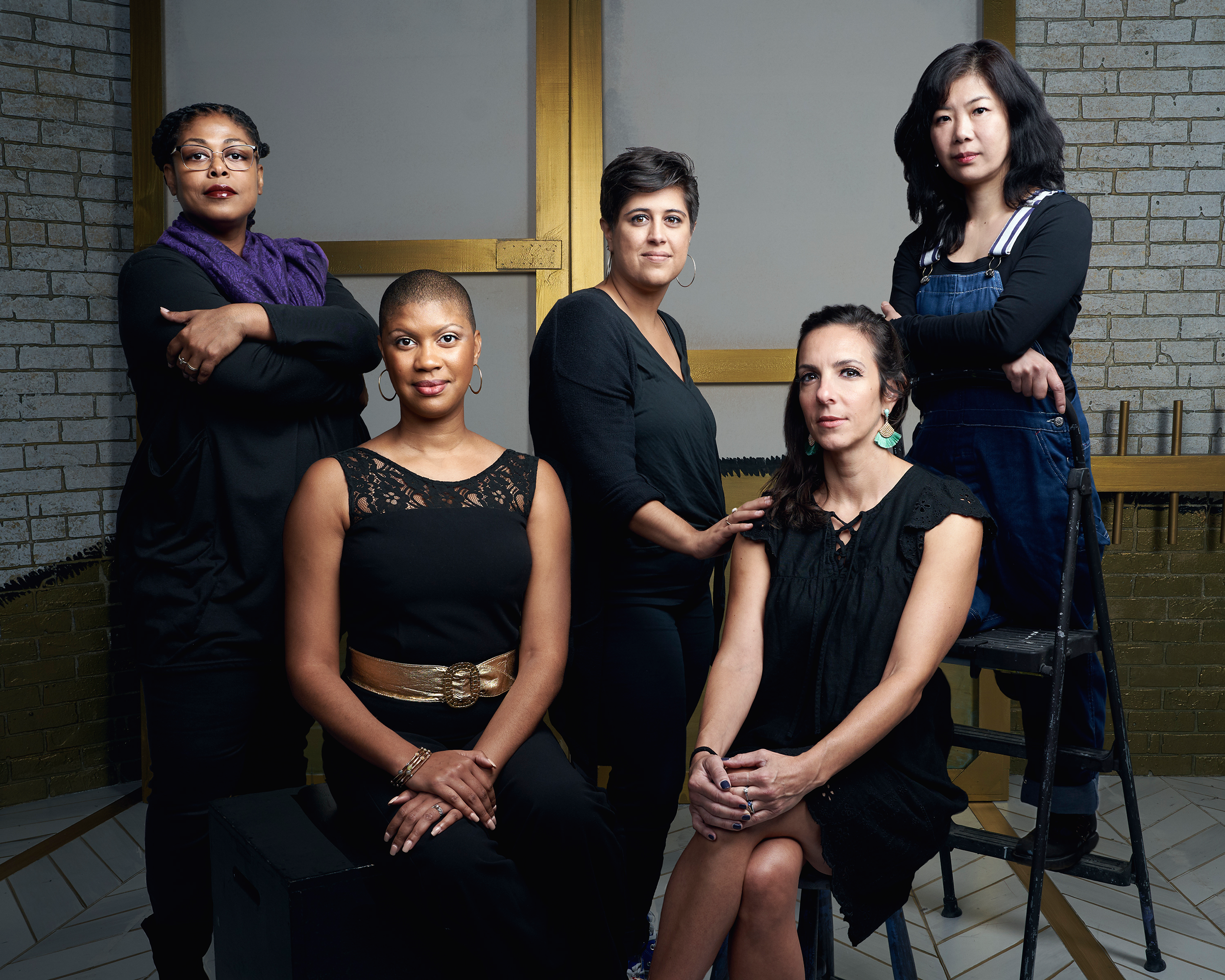 Meet the Directors of the 2019–2020 Season
Adventure Theatre MTC has a long history with women. In 1951, Adventure Theatre was founded by women who were trying to provide a theatrical experience to their children. Its legacy was continued by women, such names as Fran Abrams, Helen Avery, Elizabeth Goodwin, Joan Hollander, Mary Lou Semans, Madeleine Peeler, and our president for 30 years, Carol Leahy, who is still involved to this day.
But, the industry has a different history. Looking at theatre as a whole, it is a highly white-male dominated industry despite DC's 2015 and 2016 Women's Voices Theater Festival is shining a light on women playwrights and women's stories.
The Wellesley Centers for Women, in partnership with American Conservatory Theater in San Francisco, released the findings of its Women's Leadership in Resident Theaters study in 2016. It found that women and people of color were severely underrepresented in leadership positions in League of Resident Theatres companies (which comprise some of the biggest theatres in the country).
Next Season, Adventure Theatre is supporting equity and parity by putting female artists at the helm of each production. Directors are in charge of how each story is told, what creative teams would work best on the production with them, the cast that is hired, and ultimately, how smoothly the production molds into a finished product.
Cara Gabriel, PhD, Director of Elephant and Piggie's "We Are In A Play!," states "It is important for children of all genders to see broad representation in leadership positions in every industry, and theatre is no exception. If we are to achieve true gender equity, children must learn from our example as much as our rhetoric. I am proud to be a part of that example at Adventure Theatre."
Natsu Onada Power, Director of 2020's Madagascar agrees, "When I was growing up, my mother taught English at an all-girls high school, and they would put on a student-directed show every summer. I remember visiting rehearsals with my mother every year, and being in awe of her students — who seemed like grown-ups to me then — creating a work of theater, with rigor, discipline, passion and imagination. In looking back, this experience truly empowered me to become who I am today. It taught me that theater was a powerful way for women to tell their stories, and transform the world." ATMTC continues to inspire the next generation by creating stories in which people of all cultures are represented and delighted by the art we produce. We hope that you will support our efforts to break through barriers to equity in the 2019-2020 Season and support our female directors with your presence and your applause.